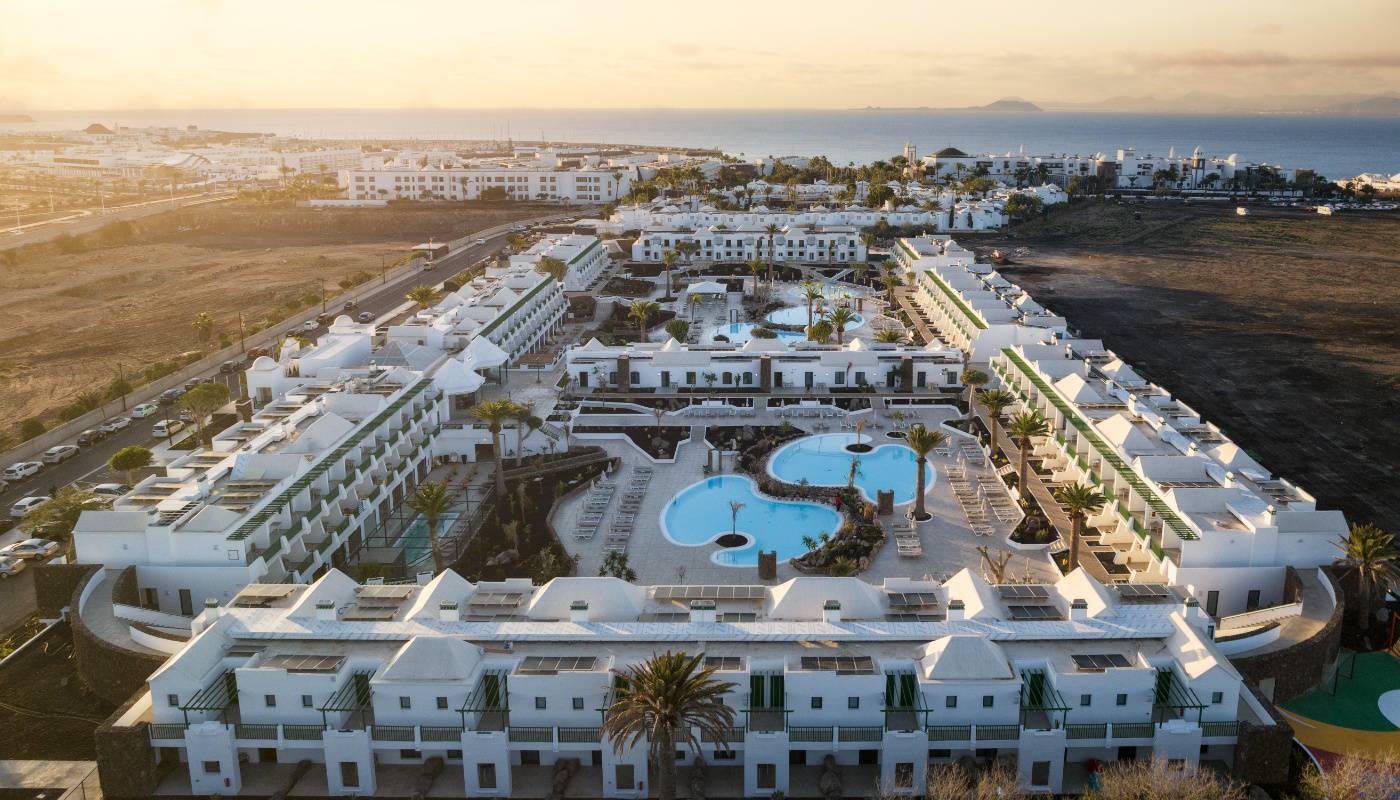 Welcome to Hotel MYND Yaiza
Hotel MYND Yaiza in Lanzarote
Lanzarote made to your measure

MYND Yaiza has two well-differentiated areas to welcome different types of travelers and optimize their experience.

There is a FAMILY SPACE, designed to meet the needs of families with children, with spacious rooms, activities, entertainment and children's pools. And, on the other hand, there is the RELAX ZONE, a separate complex designed for couples seeking tranquility and rest, with a wide variety of rooms. ELHOLA Lobby Bar and the restaurants are the meeting point between all of them.

Booking Center: (+34) 922 97 09 65
Hotel: (+34) 822 25 51 99
Relaxation that most suits you
most exclusive rooms
Relaxation that most suits you

Are you looking for the perfect vacation? At MYND Yaiza we have 12 different types of rooms equipped with everything you need to rest as you deserve: air conditioning, free Wi-Fi, satellite TV, Chromecast, rain shower, hair dryer, bathroom amenities, ports USB and much more.
View rooms
Our services
subtitle-services-bootes
Only you know what you are looking for on your vacation, but whatever it is, we know how to make it a reality in any of our spaces.
See more
SPLASH

Solarium

LAMESA Restaurant

Gym

ASANA Spa

ELHOLA Lobby Bar

Pool

ALAGUA Pool Bar

Bike Center

Parking

KIDS CAMP
Our restaurants
restaurant-bootes-subtitle
Destinations are also tasted. At MYND Adeje you'll find the best way to complete your experience.
Aquí solo se cocinan aquellos ingredientes que da la tierra en el momento que nos visitas. Porque creemos en el poder transformador que t...

view more
Titular__Generic-content
Subtitular__Generic-content